Romanian Accessibility Awareness Day Conference 2023
We are thrilled to announce our upcoming 2nd edition flagship conference, the Romanian Accessibility Awareness Day (RAAD), organized in collaboration with the European Commission's "#AccessibleEU" initiative. The event aims to empower businesses, government bodies, and stakeholders to create a more accessible and inclusive environment for people with disabilities at work and in various areas such as environment, transport, information, communication technologies, and policies.
The conference will gather professionals in Diversity & Inclusion, HR, recruitment, talent management, and employee networks who are dedicated to fostering and sustaining an inclusive workplace for individuals with different disabilities.
Featuring a lineup of 15 speakers, one-on-one interviews, case studies, panel discussions, Q&A sessions and networking opportunities, attendees will feel inspired and empowered to make a real difference within their organisations.
Registration before the event is required and only registered participants will be guaranteed a place. Further information will be sent out closer to the event. 
AmaisCannot attend? All talks are recorded so you can revisit or view at a time convenient to you on our YouTube channel!
Our 2023 expert speakers include 
AMAIS, Business disABILITY, Centrul de Excelență prin Diversitate – CED, Code4Romania, Dentons Romania, European Accessibility Resource Center AccessibleEU, Google Romania, Hervis Sports, Kaufland Romania & Moldova, Raiffeisen Bank, Telios Care, Yves Rocher.
Topics to be explored at the 2023 forum include
Implementing disability inclusion commitments in practice

Evaluating the influence of role models and personal narratives

Attracting and recruiting talented individuals with disabilities

Fostering inner confidence among disabled employees

Providing workplace accommodations for flexible working arrangements

Supporting and retaining newly hired disabled workers

Incorporating intersectionality into disability strategies

Enhancing collaboration between ED&I Leaders and ERGs/ENGs

Leveraging assistive technology to create inclusive work environments

Collecting employee data and measuring success in disability inclusion

Aligning physical spaces, inclusive design, adjustments and well-being

Assisting line managers in coaching and addressing behavior

Introducing the RDCC's Disability advisory service for members.

 
Conference kindly sponsored by
Kaufland is a German hypermarket chain, part of the Schwarz Gruppe. It operates over 1,400 stores in Germany, the Czech Republic, Slovakia, Poland, Romania, Bulgaria, Croatia and Moldova.
Kaufland is Founding Corporate Member of the Romanian Diversity Chamber of Commerce. Their Recruiting & Employer Branding Director, Estera Anghelescu is Board Member and Vicepresident of the RDCC.
Kaufland Romania & Moldova is Founding Member of RDCC.
Dentons Bucharest is one of the leading and oldest international law firms in Romania, with a presence of over 20 years on the local market. The office has over 30 lawyers with diverse seniority and specialized in various practice areas.
Our team combines international standards of services with an in-depth understanding of the local culture, the business environment and the local regulations. To clients we are trusted advisors, focused on comprehensive solutions and committed to offering a competitive edge while successfully completing deals, resolving disputes and solving business challenges.
As the world's largest law firm, Dentons' global team builds agile, tailored solutions to meet the local, national and global needs of private and public clients of any size in 198 locations serving 77 countries. "Polycentric™" is the concept that most accurately captures what differentiates Dentons from other more traditional law firms. It is a collective label for a set of values by which we organize ourselves and serve our clients.
Dentons Romania is Founding Member & Board Member of RDCC.
ING Bank Romania is part of ING Groep, global financial institution which offers banking services to 34 million individual clients, companies and institutions in over 40 countries. Founded in 1994, ING Romania is currently an universal bank, offering products and services to all client categories – large and small companies, financial institutions, small entrepreneurs and individuals. ING's mission is to empower people to stay a step ahead in life and in business.
ING Bank Romania is a Founding Member & Board Member of RDCC.
MyEcoBox is the first comprehensive recycling solution for everything in Romania developed by "Orasul Meu", a local Non Profit Organization, committed to environmental protection.
From coffee capsules to plastic cutlery, to the entire contents of your bathroom, MyEcoBox is a turnkey, all-inclusive recycling solution for hundreds of typically non-recycled items. MyEcoBox program is convenient and easy to use, making it the perfect option for households, schools, businesses, manufacturing facilities, and events looking to offset their impacts and lighten their footprint.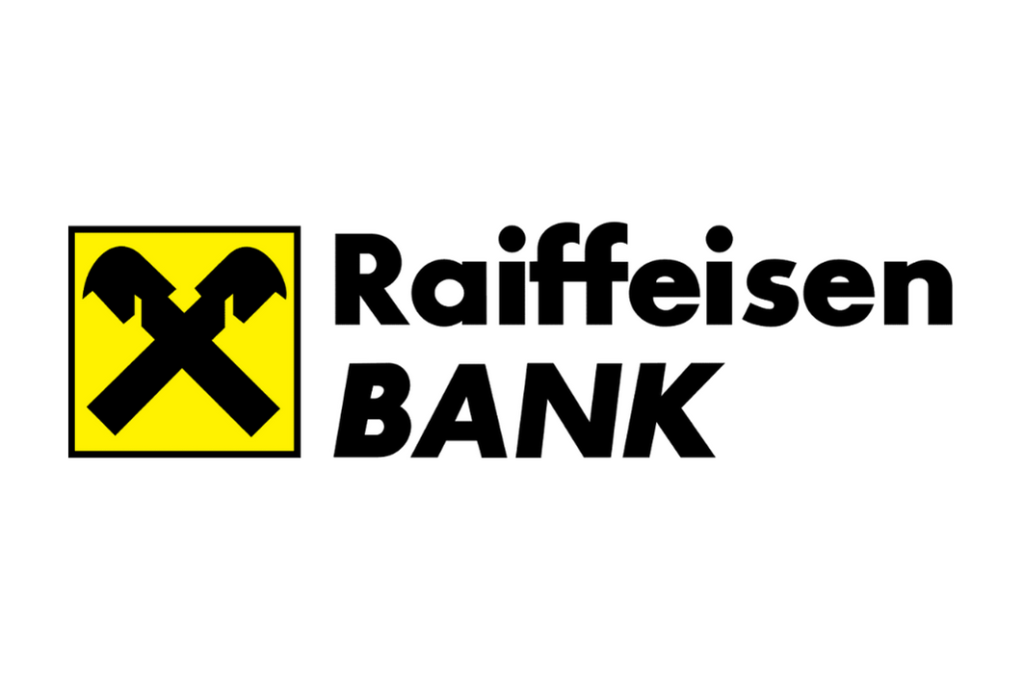 Raiffeisen Bank is a leading universal bank on the Romanian market, offering a full range of high-quality products and services to individuals, SMEs and large corporations, through multiple distribution channels: banking units (over 450 throughout the country), networks of ATM and EPOS, phone-banking (Raiffeisen Direct), mobile banking (Smart Mobile) and internet banking (Raiffeisen Online). Raiffeisen Bank serves over 2 million customers, of which 100,000 SMEs, 5,600 corporations and 1.9 million individuals.
Raiffeisen Bank Romania is a Founding Member, Board Member and Treasurer of RDCC.
Joining the Romanian Diversity Chamber of Commerce means connecting with a community of diverse and innovative businesses that are dedicated to driving growth and success. By joining, you'll have access to networking opportunities, resources, and support that can help you achieve your business goals. Plus, you'll be part of an organization that values diversity and inclusion, and is committed to promoting economic growth and development in Romania. Don't miss out on this chance to connect and grow!